Thinking about inclusion in research for customer experience has huge benefits. It means gaining new customers' allegiance and captivating existing ones. Far too often, recruiting is not comprehensive enough with a sample that does not always reflect the wide-cross section of those who use or "could" use your product or service. Sometimes this is simply related to recruiter organizations who struggle to connect to hard-to-reach audiences or don't have the resources to connect to fit the diversity needed.
Whether you are conducting IDIs or focus groups, using a representative sample of the population is essential to best research practices. According to recent data from Adobe, "61% of Americans find diversity in advertising important and 35% said that they are more likely to trust brands that show more diversity in their ads." Organizations who pay attention to diversity in terms of staffing, sampling, customer research, and product design have better innovation, more loyalty, and highly engaged customers. As Forbes recently reported this process "typically begins with inclusive research. Inclusive market research demystifies more customers' motivations, preferences, and behaviors."
As a researcher, we know you want to assemble a varied sample related to race, gender, age, ethnicity, sexual orientation, and socioeconomic background. These aspects contribute to how a person uniquely experiences the world, your brand, and your products. Providing a broad sample will deepen your insights and open your eyes to new ideas and assessments.

Customer Touch points Are Vital
Can inclusion benefit your CX and UX studies for medical devices specifically? A resounding "Yes!"
To know if instructions are understandable, you need to test all those who do or could use the product. If for instance you want to test instructions for an insulin pen, you need to include anyone who typically uses them. If more than 25% of the general population with diabetes type 2 is a particular ethnicity or age group, but you neglect to include them, you are missing one-quarter of the whole picture. Additionally, everyone wants a product that they can pick up and use without any prior knowledge. Often discovering what is intuitive and easy to use means learnings from a distinct user group, which probably is more diverse than you expect.
Customer Experience (CX) and User Experience (UX) studies uncover how a customer perceives your brand at each touchpoint along their customer journey, from first introduction, online or in-person, to the sale and everything in between. These research practices use observation, task analysis, usability, and human factor studies to look at how users use, interact, and feel about your product.
Being aware of everyone's journey means more inclusive content and enhanced product design overall. Customers can get frustrated as early as the marketing stage or as late as when they call customer service with an outstanding issue. If you can observe the journey, you can identify points of friction and ease related to what introductions or channels individuals use most frequently. To win trust, you need to appreciate the individual's transactional touchpoint pains and wins.
It is important that all products have clear instructions, are intuitive, easy to use and effective.
Authentic Research
Authenticity in research means respecting and appreciating people's differences, embracing diversity in all its forms. As the CDC points out "1 in 4 U.S. adults' lives with a disability.", how often are they recruited in focus groups or IDIs? Consumers are savvier to disingenuous authenticity than organization leaders think. Inclusivity in marketing, website, outreach, and product development begins with market research. Different perspectives will help you design the most functional product, create marketing materials that resonate beyond your present audience, and enrich the customer experience throughout their journey.
Participants Must Feel Comfortable and Heard
Fieldwork uses its wealth of recruiting and outreach knowledge to ensure clients fill their needed quotas. If incidence of a particular audience from Chicago versus Phoenix, Fieldwork will provide that feedback so research can be successfully performed. Fieldwork offers native speakers, multicultural moderators and gives honest advice on appropriate incentives. Fieldwork's facilities are in convenient locations, with accessible parking, and they offer Webwork, a virtual platform if you need more geographic coverage. All these factors make respondents more eager and comfortable with participating, which leads to increased show rates.
Finally, some participants may have circumstances that cause limitations related to mobility or the need for special services. Fieldwork's experienced recruiters and project managers can work with you on accommodations to meet all respondent needs.
Organizations with a commitment to quality and an ethical standpoint are placing diversity and inclusion front and center now in all research efforts. When all voices are heard, insight is richer, products are better, and everyone gains.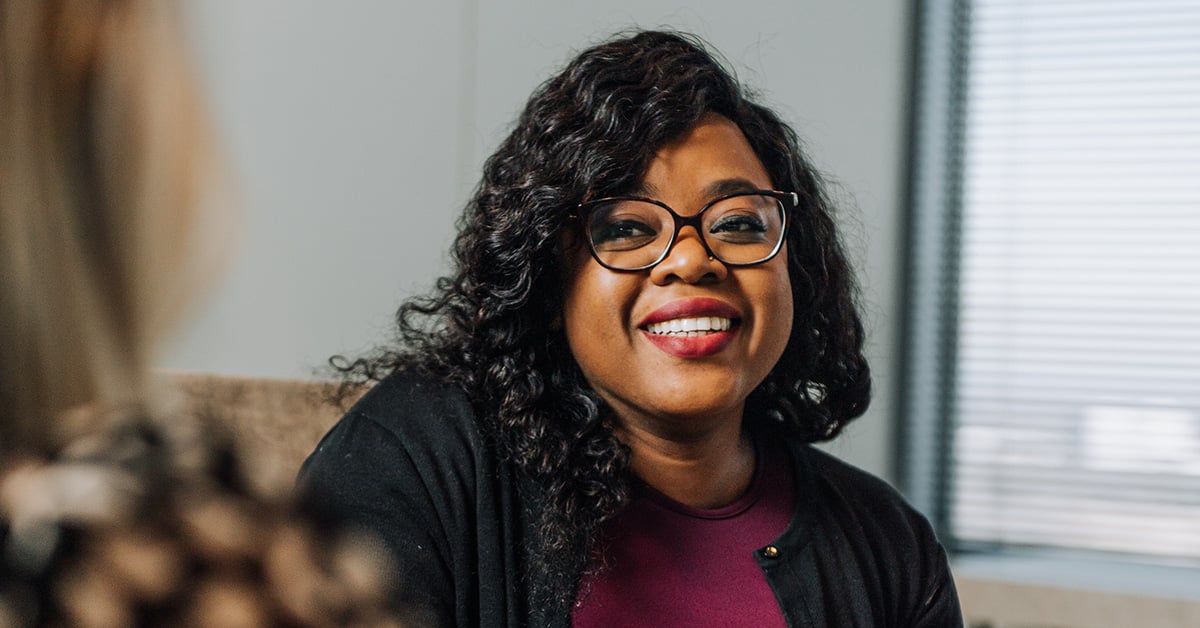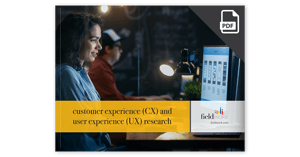 WANT TO KNOW WHAT IT LOOKS LIKE TO WORK WITH A FACILITY AND UX RESEARCH SUPPORT SERVICES PARTNER?