Mock trial scenarios are one of the best ways for legal consultants and attorneys to understand which arguments resonate most with jurors. It's important to hear feedback from credible mock jurors to identify successful paths, gain confidence in court strategy, and overcome case challenges precisely.

Getting quality feedback from mock jury participants is key. The goal is to place respondents in situations similar to what they would experience if in actual court in order to replicate the frame of mind they would be in for a court process. When simulating an environment, every detail matters. From courtroom re-creation to lunch for the respondents, the success of a mock trial is dependent on the work behind the scenes. To ensure you get the insights you need, it's important to choose the right host for your legal research.

For many, an easy solution to physical space is a hotel conference room or event center. What those spaces lack is expertise and the ability to handle the nuanced details of the project. With over 35 years of experience working on simulated trials, the Fieldwork team knows exactly what it takes to execute a successful mock trial.
As a team dedicated to customer service, we support important research from project beginning to end. Our unmatched service includes constant communication, professional juror recruiting services, and the option to host in one of our first-class venues. While hosting mock trials in hotel accommodations can be common in the trial consultant business, there are many reasons it is not an ideal solution. For your consideration, we offer these facts in our case for choosing a Fieldwork facility over a hotel for your next mock trial. The Fieldwork team has significant expertise in working with mock jury research.
1. Expertise in Service
With Class A venues, we understand what it is to deliver impeccable service. As professional hosts, the needs of our clients always come first. For trial research, we recognize we have many types of guests - trial consultants, end-clients, and mock jury participants. Each has its unique needs and requires tailored service. We approach each different need with care, knowing that all parties need to be welcome and accommodated for the project to be a success.

Our research support service is always improving. We regularly share new learning and operational best practices to ensure we're providing the best service in every market.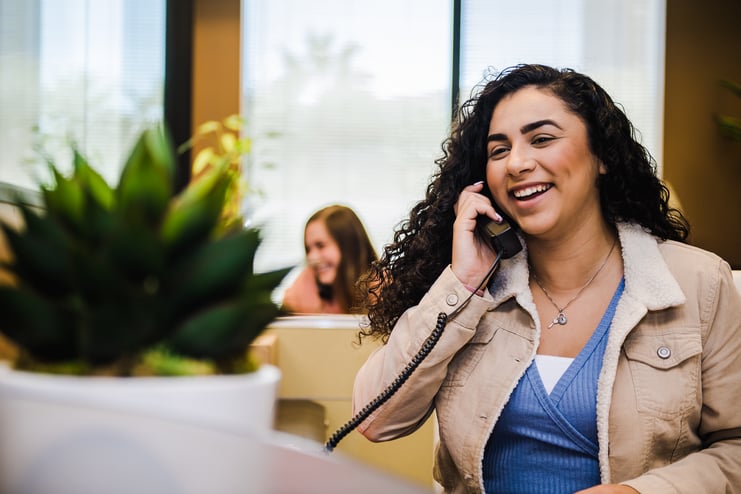 2. Expertise in Timing
It's been said before that timing is everything, and getting the timing right requires professional planning. We ask all questions up front to make sure operational details are executed like clockwork. There should be no surprises from signage to respondent check-in; proper room set up to food delivery.
Speaking of food delivery, timing is key to ensuring everyone is energized to deliver their best work. This is equally important for participants, moderators, and observing clients alike. Our team delivers any food option you can think of from custom coffee runs to continental breakfasts; boxed lunches to energizing snack breaks throughout the day. A well-stocked snack bar means your work can continue without interruption and hunger never becomes a distraction from participation.


3. Expertise in Atmosphere
According to recent behavioral research, the environment is a critical principle in predicting human behavior. All of Fieldwork's locations can readily accommodate various configurations, including theater-style, to replicate real-life courtroom conditions. Like actual trials, most mock trials include opening and closing statements, witnesses, experts, and visual presentations. In some simulated trial instances, before closing statements are given, the jury is split into groups that hear distinct closing statements. The consulting or lawyer team can observe deliberation to discover the most persuasive closing statements to potential jurors.
We offer deliberation rooms and expansive attached observation rooms with one-way mirrors so that clients can comfortably hear beneficial feedback, discern how to refine their arguments, and discover case outcomes with current strategies. We also have waiting rooms and lounges for regular jury breaks and refueling needs.
When a traditional focus group setup is preferred, Fieldwork configures the space to accommodate the number of participants. We don't try to squeeze people into a room where they don't comfortably fit. Keeping the respondents happy and relaxed is key for productivity.

4. Expertise in Location
From East Coast to West Coast and various cities in between, Fieldwork offers locations across the country. Need to perform an exploratory or mock trial experience in a smaller town or area with no facility options? This is when Fieldwork Anywhere can step in and seamlessly make those arrangements.
We can replicate the Fieldwork facility experience anywhere you need, complete with viewing and streaming capabilities. No matter the location – clients can expect a comfortable and encouraging space, for both presenters and participants.
5. Expertise in Technology
Mock jurors often view the case differently or respond more positively/negatively to presentations than lawyers expect. Facts and evidence are brand new to these mock jurors, offering a fresh and invaluable new perspective. Missing any of these insights can be detrimental to case building. Our expertise in technology offers flexibility with real-time live streaming and state-of-the-art digital recordings to review and access later.
Fieldwork's comprehensive audio-visual services and equipment are available to handle all tech required for visuals and exhibits displayed. If transcripts or enhanced transcripts with keyword search are needed, Fieldwork has it covered. We understand the importance of technology working properly so nothing detracts from getting the most candid and true feedback from mock jurors.We deliver these capabilities so clients can worry less about coordinating specifics and concentrate more fully on getting into the headspace of jurors in the moment.
Fieldwork has the expertise and tried-and-true simulated trial protocol to help you gain a significant advantage for your next trial.It also is crucial to note that Fieldwork's digital recordings, transcripts, and live-stream platforms are secure. Our commitment to keeping confidential information well, confidential means attorneys and legal consultants can feel confident that no sensitive data will be leaked.

6. Expertise in Recruitment
A resolution research mock jury is highly advantageous for any litigation where there are multiple narratives to pursue and a need to evaluate settlement awards. But the mock jury research results will not be accurate without meticulously screened, targeted mock jurors. Fieldwork has a consistently updated, robust national database with a targeted mix of gender, age, occupation, income level, and location to ensure we meet your juror requirements. Fieldwork's nationwide expert recruiters are experienced, highly trained individuals who have the know-how to enlist a representative sample.
While Fieldwork can provide jurors no matter the location of your focus group, having the Fieldwork team host those participants removes juror management from your to-do list.
Recruitment always includes thorough quality control regarding quotas, attention to detail, and re-screening on arrival or verification, including but not limited to proof of valid driver's license or voter registration as needed. The recruiting team plans accordingly to mitigate no-shows, with backup participants readily available. Fieldwork's team tries to anticipate your every need and make the process smooth from beginning to end by communicating status updates regularly, re-confirming schedules, handling all compensation, and providing itemized invoices once things wrap up.
One thing we've learned over the years is that everybody wins when the respondents arrive early. That's why we offer participants an early bird incentive. They get a little extra money, and you can keep the schedule running smoothly. It's just another way our expertise in recruitment provides a significantly better experience for the participants and delivers better results for clients.


Focus on the Research. We'll Do the Rest.
Our project managers' goal is to partner in your research and handle the details so the legal team can focus entirely on preparing for the case and improving their approach. We listen to each client's specific needs and offer one point of contact to coordinate space rental, regular updates on mock jury research recruitment, proper configuration of the space, and catering.
Let us make your next mock jury research project a success!