It's rare these days to find employees who have stayed with the same company after a handful of years. The norm is to always be looking for your next opportunity, but what does that mean for a company?
Crystal Majik, President of Fieldwork Webwork joins host Deirdre Breakenridge on the Women Worldwide podcast to discuss the importance of workplace culture, and to share her story of working her way from a high school employee at Fieldwork to becoming a President at the company.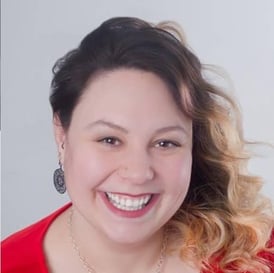 Learn about the challenges Crystal faced as she moved up the ranks and how she has been able to keep her long-standing teammates, as well as new prospects, excited to join and stay at Fieldwork. She shares her tactics for team inclusion, as well as her approach when having tough conversations with your colleagues. Click below for the full episode!
---

Want to learn more about Crystal's team? With Fieldwork Anywhere, you can expand your research studies and gather valuable data and insights from anyone, anywhere across the globe. Whether you need to conduct research outdoors, in an open space, or in a unique space, Fieldwork Anywhere can replicate the conveniences of the Fieldwork facility experience. Click here to learn more!