In the highly regulated world of medical device testing, details are important. Established standards, governmental regulations, and manufacturers product development processes are just a few of the variables at play. Each project may have unique nuances including multiple rounds of testing to fulfill FDA requirements and more. With heavy costs even before a product reaches the testing phase, careful planning is essential.
Underestimating the necessity for carefully run sessions and critical communication may lead to misuse of the product and potential delay of approval. Whether in the early developmental or final validation stage of human factors usability testing, there are three critical tips for successful, safety-compliant sessions.


3 Must-Haves for Medical Device Testing: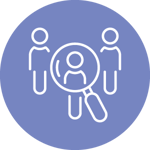 1. THE RIGHT USERS AND CLINICIANS
Whether you need a diverse group of people with diabetes who use an insulin pen or a neurosurgeon who uses a specific device, finding the right participants for a human factors study is critical. In fact, the consequences of not recruiting properly can include the FDA withholding approval. The story of Moderna's vaccine trials that lacked feedback from Black, Latinx and Indigenous respondents was covered in the news. It was clear that "best efforts" are not good enough for critical FDA approval designed to protect the consumer.
The first step in recruiting the right participants starts with a solid screener and clear directives regarding required quotas. The best recruiters will raise upfront questions, provide realistic numbers on recruits, and communicate heavily during that initial outreach. Great questions to ask a potential recruiting partner include:
Do you have a proprietary database with both patients and healthcare professionals?
How experienced is your recruiting team with human factors testing and usability studies?
Can recruiting efforts be expanded outside of the database to accommodate specific demographic requests?
Is your recruiting team connected to medical and healthcare related forums, physician groups, rare disease group and patient advocacy groups?
Can you source local, national and global recruits as needed for the right representative sample size?
What other tools such as social media, email, etc., do you employ to quickly and efficiently source qualified potential participants?
What quality assurance checks are in place for screener verification?
When screening for clinicians, how will their familiarity with or past use of the device type be evaluated?
With over 40 years of experience in recruitment, medical simulation, and
usability testing of medical devices
in the U.S. and internationally, Christine Lally of Fieldwork Boston is savvy about recruiting intricacies.



When selecting the right participants, these questions will help your team understand the quality of the recruiters' relationship with the participants as well as evaluate their plan and ability to recruit from multiple sources. Ability and experience leads to confidence that the momentum of the study will not be impeded based on recruiting efforts.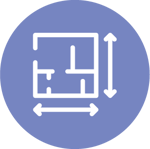 2. The Right Space and Setup
Most medical simulations have several phases. Frequently the process includes a training session (explanation by a moderator or health care professional, video or self-directed instructions), followed by testing and follow-up feedback. Commonly, there is a time gap between the training and testing portion, referred to as "decay time" to understand how well the users retained the instructions. After this predetermined time lapse, observers watch to see how well the user can perform the steps necessary to handle the device. This decay period gives study directors a better understanding of how patients might fare in real life where other distractions may cause them to forget critical steps in device use.
A quality usability testing facility offers multiple rooms, ample storage, flexibility in set up and space for recreating necessary medical rooms or medical environment simulations. A medical simulation room ("SIM") replicates the right experience for both the patient and the clinician, physician, etc. while the other rooms support a comprehensive quality experience.



When a patient simulation is required, having a manikin available to rent at the facility can save time and inconvenience to teams traveling to complete usability testing. Use of manikins allows for training clinical skills or safely training participants to use the device without causing any harm.

Another incredibly useful feature of quality facilities is the availability of locked storage. Often medical device testing goes on for days or weeks and devices and sensitive paperwork need to be stored and secured both for ease in organization and maintenance of sanitation and privacy.



Facilities equipped with SIM Centers, flexible spaces, training facilities, manikins and private storage provide an accurate experience for users, total convenience for clients and the confidentiality required for sensitive studies.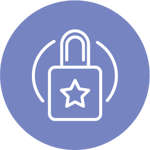 3. Total Privacy and Confidentiality
Medical research recruitment and setup can be extensive and complicated, but having a trustworthy, veteran medical device research recruiting partner like Fieldwork is crucial to the privacy, safety, and well-being of all participants involved. Fieldwork's expertise will support you and your team through each of these essential steps, safeguarding your results.
Experienced recruiters are fluent in privacy standards surrounding respondents' personally identifiable information (PII). A comprehensive system is put in place to ensure privacy is maintained through each phase of the study.

Almost every usability test relies on total confidentiality. Expert recruiters start with obtaining signed informed consent and non-disclosure agreements before any devices are shown or any information about the specifics of the study are shared. Privacy and confidentiality requirements go far beyond securing the right paperwork. Proper maintenance of security protocols are also upheld within the facility, during breaks, in restrooms, over decay wait times and more.

As a part of recruiting, onboarding and completion of projects, experienced recruiting teams also remind respondents of any on-going confidentiality requirements after the study is complete.
Our Fieldwork Boston simulation facility is more than a one room setup. Our center is equipped with a training lounge, viewing room and simulation room and other flexible spaces. The room is outfitted with sinks, a hospital bed, an IV pole and a table. Additional equipment is available for rent.

While our service and hospitality goes above and beyond, we deliver on all three "must haves" for quality usability outcomes - the right participants, the right space and the right attention to privacy and confidentiality. Ready to see the facility for yourself? We're happy to schedule a virtual or in-person tour.


Find out more about Fieldwork's medical device testing capabilities.