Picture this – your client calls in a panic needing last minute sessions, with three different surgeon specialties, and patients who have had a specific medical procedure in the last two months. The client says all six groups must be completed within the next two weeks. As a seasoned moderator and consultant, you know you can hustle to write the screeners immediately, but what partner has the best resources and skill set to pull off this project in such a short timeframe?
Market research recruitment
with low incidence participants is challenging even when you have a greater than a two-week window – but tightening the schedule can make it near impossible. You know it is critical to your reputation and project success that you hire a committed vendor. You need to focus on the primary objectives for the research with the client, so you can design the guide, understand the deliverables, and leave the specifics and research project management up to a dependable partner.
But how do you know if your partner will be able to handle this tough recruit?
Top 10 Qualities and Offerings from a Rock-Solid Qualitative Research Partner
1. Transparency During Bidding




2. Flexibility




3. Modern Facilities in Convenient Locations




4. Global, National, and Local Presence




5. Virtual Offerings




6. Hard-To-Recruit Audiences




7. Strong Communication Throughout




8. Detailed Logistics Management




9. Additional Project Research Skills


10. Long-Term Experience

---

1. Transparency During Bidding
You want to partner with a team who is willing to share their experience and feedback on feasibility from the bidding stage, even if it means finding an alternative path to success. It's much better to set realistic expectations than to come up short. A top-notch team can advise on the feasibility of a recruit based on the specs. They will navigate the project with you to make sure you know what to anticipate. Unfortunately, some companies will bid on everything but then fail to deliver.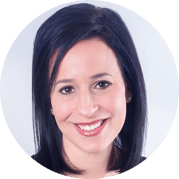 Fieldwork Dallas President Jessica Josset elaborates, "We don't want to commit and then not deliver; it is a disservice to everyone. Good partnerships are transparent from the start."
2. Flexibility
When you have a quick turnaround project, you need a recruiter who offers options. If it is a national project across several cities, a great recruiter might suggest, "Based on our experience, we have found there are more surgeons in Miami. If we can be flexible between the markets, we can recruit more from Miami versus Portland."
The comfort of your clients and respondents is key. You want to host your research and your team in a space that is designed to fit all of your project needs. Critical elements like proximity, site accessibility and flexible spatial requirements are all important things to consider. Clients must be there for hours viewing the research, so providing them a well-appointed and comfortable atmosphere will subtly influence their decision to choose you again.
4. Global, National, and Local Presence
There is a massive benefit in having a partner that can deliver services to you locally, nationally, or globally. If your client starts locally and then expands to different methodologies or additional markets, the recruiter will already know the lay of the land. Find a supplier that has a global reach with trusted resources.
5. Virtual Offerings
Along these same lines of flexibility, a quality partner may also propose conducting research on an online or mobile platform to cast a wider net. Partners that have platform options and integrated technology give you the flexibility to accommodate your research needs which may involve eliminating travel to meet the deadline.
6. Hard-To-Recruit Audiences
Recruiting partners that rely solely on their database will struggle. The best recruiters have a multi-mode approach: phone, email, networking, targeting through social media, and trade associations. Those like Fieldwork, who recruit hard-to-reach targets such as CEOs or "Aware Non Triers", know the appropriate channels for outreach, create the right messaging to motivate participants to join and set an incentive that will resonate. Recruiters with this know-how will also be able to provide informed over recruit suggestions to help ensure you meet your desired target.
7. Strong Communication Throughout
Consistent communication and daily updates are vital. You need a partner that will collaborate with you to get the job done. Insights will begin during recruiting and a good partner will share in-field feedback to help determine a path to success. Should the learnings suggest refining the screener, an agile recruiting partner will implement your approved changes effectively and report back the results in real-time.
8. Detailed Logistics Management
A trusted partner will also have a stellar team that helps you look poised and organized. They will bring their experience and expertise to support you and your stakeholders. From screener development until the last respondent is interviewed, a strong partner is there every step of the way to ensure success.
9. Additional Project Research Skills
We all know time is precious when preparing for research. A solid facility partner that can help shorten your to do list is a must. Look for a partner that has experience coordinating day of details, such as transcripts, translations, tech checks and customized setups. You should expect your research partner to be resourceful and flexible.
10. Long-Term Experience

Years in the field means the organization has built trust within the industry. Their experience helps in every aspect of your research. This longevity ensures a vetted network of resources, more robust recruiting tools and refined ways of managing hiccups. You should feel confident engaging them as your research partner.
When conducting qualitative research during a crunch time, use a recruiter and facility that will work for you and exudes attentiveness. As Jessica Josset says, "They feel our spirit of helpfulness, and that's what sets us apart from the competition. I want my clients to say this team is going to work hard for me. She wants my business."
---
Don't just survive crunch time – learn to thrive.
Pressing deadlines aren't going away anytime soon. We gathered together the 11 best tips and tricks to help you beat the crunch without ever sacrificing the key ingredient - quality. Download it now for:
+ Tips for getting the right answers
+ Advice for choosing valuable industry partners
+ Time-saving strategies
+ Instructions for how to take a MEANINGFUL break