The Presidents of our Fieldwork offices see the daily ebbs and flows of market research. They make themselves available to talk to clients before, during and after group sessions. They listen closely for changes in needs and align our team and facilities so we can continually be of service.
Fieldwork facilities are run by local Presidents who make decisions on the spot and react quickly to address any concerns. We caught up with Nikki Darré for a quick Q&A session about client needs in market research recruitment, specifically recruiting for medical and pharmaceutical research respondents.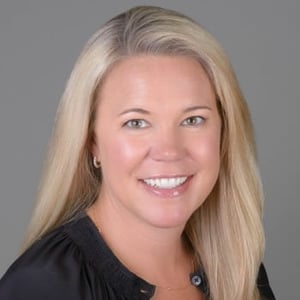 Q: Why do you have so many repeat clients at Fieldwork Denver?
A: I believe one of the biggest advantages for the Fieldwork brand is how dynamically we connect with and screen research participants. We have access to local and national databases providing our clients with the reach large enough to meet any of their specific project needs. We deliver only the highest quality respondents no matter how hard they are to find. That gives my Denver office a big edge on the competition who are only sourcing from third parties or their own local efforts. So while Brand Managers, Insight Directors and Moderators might choose us for our state-of-the-art facilities, the reality is that getting the right people in the facility contributes to the ultimate success in the quality of insights gained from the research itself. That keeps clients coming back time and time again.
Q: How does your office handle the volume of medical and pharmaceutical market research projects?
A: We work with a lot of medical researchers with a wide variety of healthcare studies, like voice-of-the-patient, medical equipment, and pharmaceutical branding. These studies can be very involved and specific, but we handle the volume of request because we have several recruiters who specialize in medical recruiting. We know the medical research industry needs to understand the opinions of both clinical and commercial decision makers and we know how to contact both.
Our recruiters have a lot of experience and they often not only recruit, but become a valuable asset to a study because they can provide dynamic feedback. That is especially helpful when a client needs to get a read on what is trending for medical influencers and thought leaders, what is being talked about in medical circles or within support groups. This quality is built into our system and the project manager is able to open up a better dialogue with the client as the project goes forward and quotas are filled accurately.
Q: How does your team see medical research recruiting as different from more general consumer recruiting?
A: Conducting research to learn more from the voice of a patient, a potential patient, a provider or a potential product evangelist requires its own unique research methodologies. It also requires a certain sensitivity and attention to detail. With medical research you still have all of the same consumer privacy issues to address, but with medical recruiting you may also need to adhere to HIPAA codes, and other medical restrictions besides having a great dose of compassion around certain subjects. Our team understands this balance of exactness and compassion with every conversation and we've implemented our own unique recruiting tactics in order to deliver the powerful and actionable insights needed for medical research.
Q: With medical, healthcare and pharma research only increasing how do you identify someone who will make a successful medical research study recruiter?
A: First and foremost, an excellent medical recruiter is a relationship builder. I look for people with a special ability to connect and build deep relationships. To be successful they will need to engage in the medical profession not just with doctors, but also office managers and gatekeepers. If recruiting a doctor or specialist for a focus group is needed, a great recruiter knows that effectively qualifying the doctor requires relationship building with his or her supporting nurses or office staff.
Building relationships expands reach into the medical community. If the doctor is not the main target for recruiting, it is more likely that the support staff in a doctor's office can make suggestions or even introductions to other qualified candidates. Truly successful medical recruiters always remember that everyone's time is important. Circling back to thank those who connected you with a qualified recruit can make all the difference in the world in establishing rapport and starting a beneficial long-term relationship in the medical community.
To be successful they need to engage directly with consumers and patients. Being familiar with causes, awareness campaigns, walks, foundations, etc. is key to gaining access to local and national connections within the medical field. Fieldwork medical research recruiters not only familiarize themselves with local events, but they show up physically to meet with organizers, educators, family members, doctors and many others who are an integral part of a patients' support system.
They also could find themselves talking with caregivers, orderlies or ancillary medical staff. Caregivers are often an overlooked segment of the medical industry. But, knowing the local caregivers can be a great asset when trying to source relationships within the medical community. As a tight-knit group they often either have helped a patient with a specific disease or disability in the past or know someone who currently has those close contacts.
No matter what the current specifications require, a great recruiter is building relationships at all times. Within any of these given groups there is a lot of interconnectivity, meaning people can connect you with the right person quickly if you know how to ask properly. The connections we make to help us source great respondents is what helps our clients get great insights.
Q: How hard is it to keep up with changes in healthcare and medicine recruiting needs?
A: The medical field is always changing and it would be impossible for a medical recruiter to truly know all of the changes, but watching trends is an important part of the job. Reading trade magazines and following key blogs are just a part of light reading that can keep a medical recruiter in the know.
A great medical recruiter also asks great questions about medical conditions and is always learning. With some natural curiosity, they can uncover previously hidden links to expand their search and streamline their recruiting process. For example, if respondents with autoimmune disorders are needed, the most obvious call would be to an endocrinologist's office. But asking a few key questions would lead to a deeper understanding that patients who see an endocrinologist are also likely to be seeing a nutritionist. This may be an easier call to make to source quality recruits.
Q: What are overlooked areas of focus that help your team source the very best respondents for healthcare or medical research?
A: You can keep learning about medical conditions, devices, and drugs but it is also important to spend time learning about what local support groups, community events or even type of caregivers are doing and thinking. Attention to these resources provides countless other opportunities to source qualified respondents.
Q: Can you use these networks of relationships to help a client understand or even modify what they are looking for in an ideal recruit?
A: Sure. Even before our Fieldwork team starts looking for qualified respondents for a medical project, we might get asked to have the medical recruiter do a quick survey of resources available for a particular target. We can use our "friendlies" to find out how difficult it might be to recruit for a specific job. This kind of feedback to a Moderator, Brand Insight Director, Field Director or Project Manager can give invaluable insight into the level of difficulty for a specific project. This can influence the screener as well as help all parties realize their goals and perhaps even change or refine the study for maximum success.
Q: How does your recruiting team keep up with the medical lingo and care protocols needed to properly understand screener requests?
A: Abbreviations are ubiquitous in the medical industry. Some of this comes naturally over time, but I always tell my team to ask when they don't know. Our clients are happy to get us up to speed when they know what we need before we start recruiting. Over time a seasoned medical recruiter has a more comprehensive understanding of the lingo, leading to a deeper understanding of how specialties are linked or how the treatment of specific diagnoses are changing.
Q: How do you deal with the realities of different kinds of hospitals?
A: There are real-life differences of day-to-day activity at a "teaching hospital" as compared to a traditional one. Likewise, the difference between the hierarchies of roles in a private practice as opposed to a hospital clinic can make a difference in recruiting tactics. Understanding these different environments can help build rapport and goes a long way in getting the right people recruited for a study quickly.
Q: How do you handle the varying hospital and office policies?
A: Every hospital, clinic, and practice is run differently and each has a unique way of handling research requests. For example, a teaching hospital might not allow residents to participate in research. Likewise, a clinic might appear to be independent but may be operating under the aegis of a hospital system with specific regulations regarding medical recruiting. Understanding how hospital and office policies are connected or not can be an important key to making the best use of valuable recruiting time.
Q: How does the heavy workload of medical professionals affect your recruiting efforts and how do you overcome that?
A: Regardless of who you are calling in the medical field, and what their policies might limit or allow, it is important to understand that they are incredibly busy. A successful medical recruiter knows that each respondent has specific hours available for personal contact or returning messages. Even if they are very interested in participating in research, the reality is that during regular office hours, most doctors, nurse practitioners and specialists are busy seeing patients. Any downtime they have is quickly eaten up with getting paperwork done and reviewing charts. Allowing time for these activities, even acknowledging their importance, and working around their schedule can be an immediate rapport builder within the medical field.
Q: What do you love most about your team?
A: When people ask me about the true value of using Fieldwork for research, I am quick to brag about the high quality of our team. It is the personal dedication and attention to detail of the entire recruiting team. From the Project Mangers and Phone Room Manager to the Specialized Medical Recruiters and Hosting Staff, every single member provides the excellence our clients have come to respect and expect from Fieldwork.
Q: What do you want people to know about your Denver office?
A: Denver is such a great city. We have a highly educated workforce, a tremendous pool of outdoor enthusiasts, the second largest performing arts complex in the United States and medical innovators and thought leaders. Denver dwellers are metropolitan and cultured, foodie enthusiasts and incredibly diverse. When you visit you'll understand for yourself why it remains one of the fastest-growing U.S. cities. It's a great place to be doing business and a great place to be doing research!
---
The medical industry continues to grow and change every day, and recruiting qualified health care professionals, patients and caregivers can make or break your medical research study. Click below to download our free guide that breaks down expert medical research recruiting.