While global circumstances required that we find creative ways to gain insights from consumers, healthcare professionals, patients, and business leaders over the last few years, there is no denying the magic and impact that comes from face-to-face interaction.
3 Key Benefits to In-Person Research
How can you convince your stakeholders to conduct in-person research? Plead your case with these three key benefits: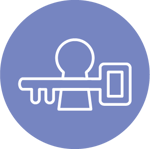 1. In-Person Research is Happening
Conducting in-person research is your competitive advantage! Facilities have been bustling with brands eager to reconnect with their consumer following such an unprecedented event leading to shifts in consumer behavior. Don't miss out on the one-of-a-kind insights that can only emerge from face-to-face interactions.

2. Rich Insights
We have learned a lot over the years about virtual research, but at the end of the day, MR professionals are the first to admit that in-person research achieves an added layer of richness. No matter the technology used, insights gained simply from things like body-language are not able to be replicated behind a screen.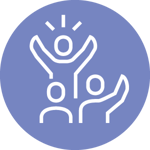 3. Respondent Engagement
Respondents are eager to be together and engage in a group conversation! We are facilitating mock trials, taste tests, usability studies, and more. Being in the same room allows for a free-flowing conversation as opposed to a call and response that is often applied to online research.

Ready to Get Back to In-Person?
We can help. From premiere facility locations to vetted recruitment tactics, our team is ready to meet all your in-person research needs. Focus on the research. We'll do the rest.