Curious about how Fieldwork became one of the leading providers of market research facilities and respondent recruitment?
Get the inside scoop from Vice President of Corporate Services - Aryn O'Donnell - as she joins host Doug Sandler on The Nice Guys on Business podcast to discuss the motivating factors behind Fieldwork's success and the fundamental principles that the team applies in its day-to-day operations.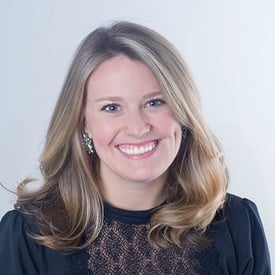 Hear Aryn's perspective on everything from: what makes a powerful focus group; why companies (big and small) choose to invest in qualitative research; the undeniable role company culture plays in quality recruitment; why Fieldwork prioritizes brand consistency and customer service; and how new technologies are influencing market research recruitment. In addition, she shares some personal advice on best practices for organizational growth and development!
---
Interested in learning more about what drives quality market research recruitment? Read our latest Q&A with Fieldwork Denver's President, Nikki Darré where she discusses Fieldwork's approach toward successful medical research recruitment.